De Mérici Residence
Quebec
A balanced volumetry
Near the Plains of Abraham and located in an isolated neighbourhood in the heart of Quebec City, the De Mérici residence was designed as an assembly of volumes in balance on a sloping ground.
The De Mérici Residence through its volumetry, strategically placed openings and the facade's materials used on the streetside provides, protects and create privacy. Facing the entrance, vertical aluminum blades dress the facade while hiding the view towards the dining room.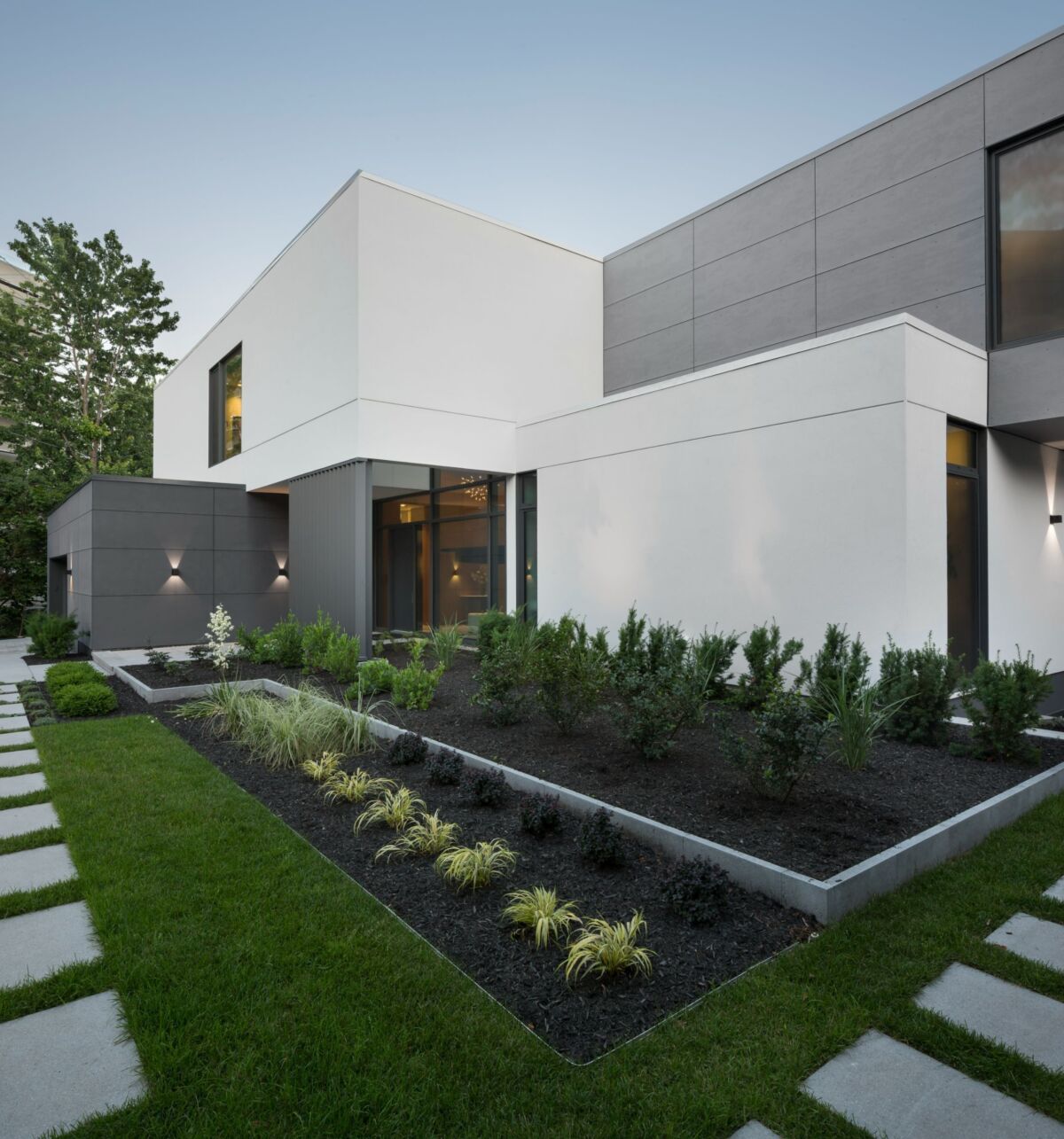 Closed on the street side, it opens on the garden side to a preserved nature that gives the place a rare intimacy and becomes the focal point of all the interior design.
The general concept of this project is developed around the abundant surrounding greenery. This translates inside into the living spaces being wide open onto nature. The interior design of the Mérici Residence had to be both refined and warm. This guideline is reflected in the combination of materials like composite concrete with walnut veneer throughout the house.